Sparkling ideas for sharper strategies
We do strategic communication
for associations, NGOs and institutions.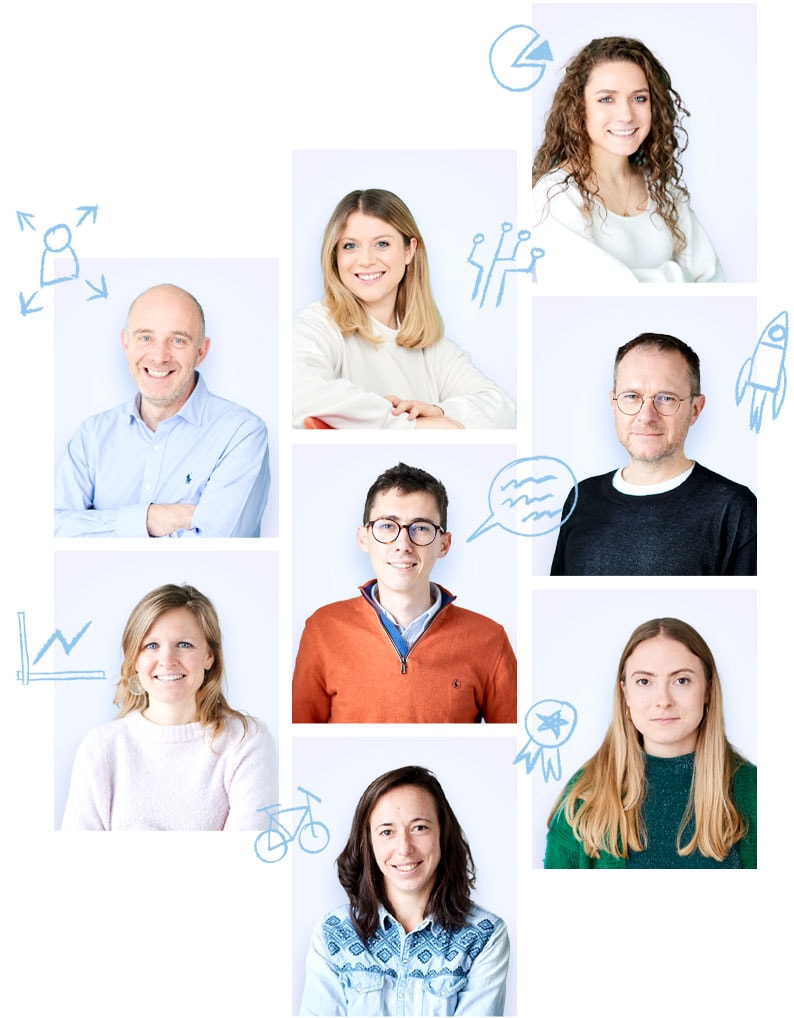 From planning and concept stage to delivery and impact evaluation, EU-turn is your full-service communications partner!

Influence
Shape your environment
Campaign
Reach your targets through integrated campaigns that have a lasting impact on your organisation and the sector you work in.
Social
Expand your outreach through insights-driven audience targeting and compelling messages tailored to the best platform for the job.
Event management
Showcase your expertise, launch new products, celebrate milestones, express creativity, boost your network … do it all through customised on-site, on-line and hybrid events.
Digital intelligence
Get the right insights about your ecosystem and use them in creative ways to boost your strategic communications.

Reputation
Strengthen your leadership
Brand listening
Increase your brand footprint by adapting your strategy and communications roadmap based on reliable data and practical advice in line with your evolving organisational goals.
Public and media relations
Develop creative angles and tell your story through media multipliers. Build and maintain mutually beneficial relationships with influencers and press in your field.
Reputation management
Be prepared to act rather than react to events that affect your brand and reputation. Map out the potential scenarios and draw up 'resilience and recovery' action plans.
Training
Hone your communications strategy, develop technical knowhow and future-proof your organisation through tailor-made workshops and integrated training plans.

Creation
Tell your story
Storytelling
Develop powerful stories to elevate your message, increase awareness and drive audience interest in your cause and engagement through your channels.
Design
Boost your visibility with original ideas and designs.
Branding
Make sure your logo and visual lines stand out and work seamlessly across all branded materials and formats.
Audiovisual
Dynamic, context-aware audiovisual content gets your message across to different audiences better. Explainers, testimonial clips, captivating infographics, motion design, 2D/3D animations, graphic illustrations/PPTs … and more.
Benefit from our cross-sectoral expertise
in integrated communications.
Agrifood
Banking & financial services
Defence
Energy
Environment & climate action
Governance
International cooperation and development
Justice and fundamental rights
Research & innovation
Transport & mobility
Space
EU-turn is a Brussels-based boutique communication consultancy. For over 15 years, we have been supporting our clients with their communications.
Nowadays everything seems digital. We prefer an integrated approach, leveraging offline and online channels. Benefit from a permanent multilingual staff and a vast network of partners, ready to listen to your needs to propose the most fitting strategy.
Every person is unique. So are our clients. You deserve a tailored service.
17 Rue Charles Legrelle – 1040 Bruxelles
At EU-turn, we are always looking for fresh talent who are passionate about communication and about Europe. We offer a friendly and flexible working environment, where each employee can grow and develop new skills. Send us your CV to info@eu-turn.com.