#EUturnMeets
Sebastián Rodríguez
Sebastián Rodríguez is a campaign and communications professional based in Brussels. His aim is to make pro-European causes succeed by improving the communications and the technology used by the largest pro-EU organisations. He is the founder of the European campaign playbook, whose aim is to exchange best practices and facilitate networking between pro-European professionals.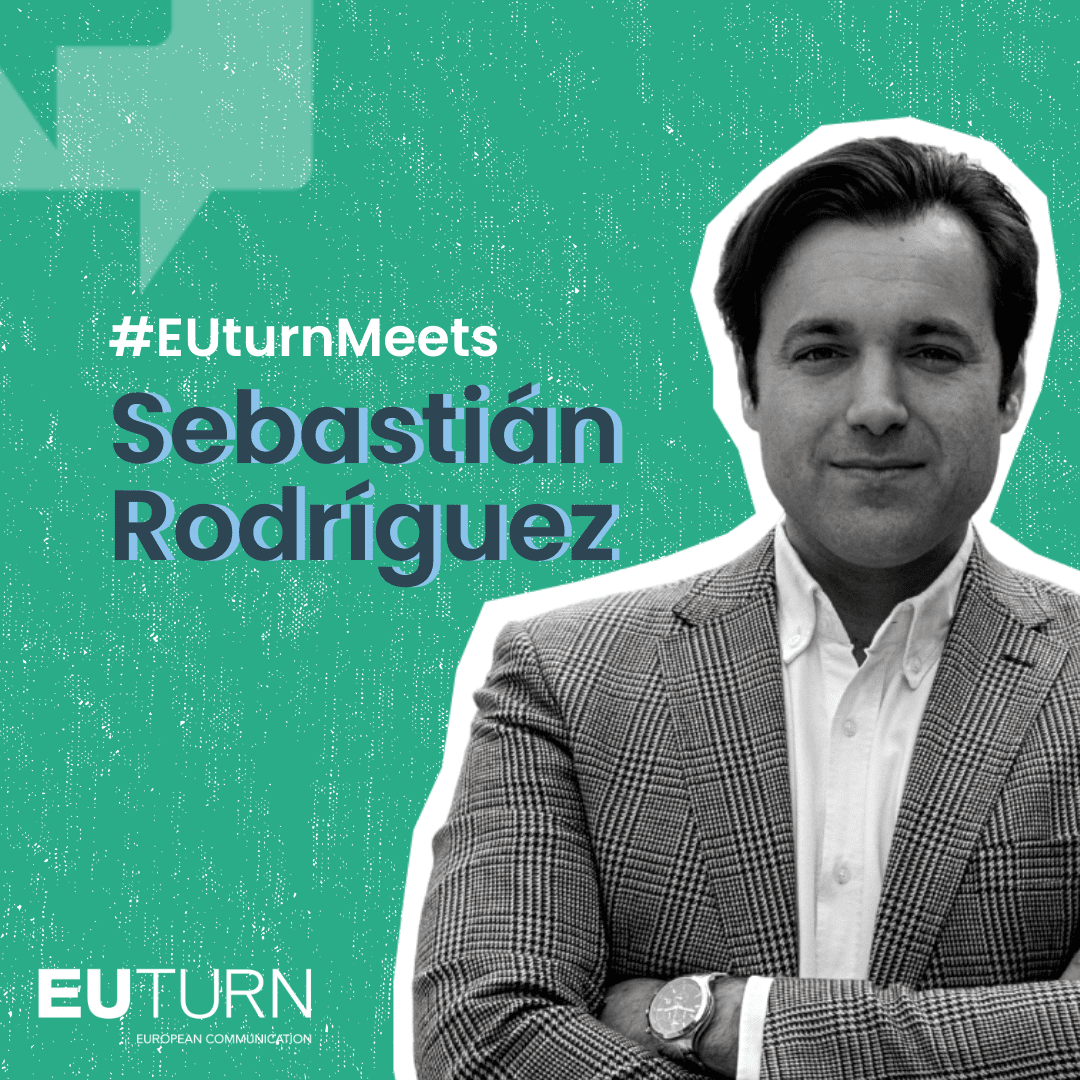 Why do Communications matter?
Because the act of communicating is in fact a commitment to stay accountable to all your stakeholders on how your organisation is delivering on its mission.  
What are the best and most challenging aspects of communicating in Brussels?
The dominant old-power structure, one of its features being that decision-making is a closed and inaccessible process. This leads to communications strategies that usually follow a top-down approach and that hardly work.
What's the best comms-related advice someone has given you? What's a top tip you can share with us or a tool you could recommend?
Communications are not about you (or your organisation). It's the cause, your "why", what needs to come first.
What changes or trends do you foresee on the horizon?
Artificial intelligence (AI) is already transforming the way we approach public affairs and marketing communications, but its implementation in Brussels is still weak. I foresee more AI-driven approaches and technologies becoming commonplace in our playbooks. 
Inspire us! Name someone we should be following or a campaign we should check out.
Sevim Aktas, creator of the Instagram account EU Green Deal Brief (@sevimaktaseu), and currently working at the European Commission, is showing the way of public communications in Brussels. Go check her out!
What word should be on everyone's lips?
Ukraine. 
We can still do much more at individual level to help those who are fleeing the war and put pressure on our governments to stop the butcher in Moscow.